Understanding brain structure and mental illness
When it comes to mental disorders, most of us are uncomfortable talking about them to the point where stigma and a lack of understanding causes us to remain silent and unknowing about their effects. For instance, did you know that half of patients who suffer from a mental disorder are likely to experience additional mental illnesses? A new study has discovered a common brain structure linked to multiple disorders and illnesses which will likely lead to new and more effective treatment options. Learn more
here
.
Midlife heart disease linked to Alzheimer's later
Following a heart-healthy diet has the added benefit of also being a brain-healthy diet in most cases. It is never too late to change up your approach to healthy eating, and now there is even more incentive. A link between heart disease during midlife and brain plaques which cause Alzheimer's has been identified. Read more about this study
here
and more about brain-healthy eating
here
.
Our brain's suspension system
In the last few years our understanding, treatment and prevention of traumatic brain injuries, such as concussion, has increased. Particularly in light of the stories that continue to come out about aging professional athletes and their degenerating health. One key element that hasn't been studied as closely as the effects (and effective treatment) is the actual systems in place that cushion our brains from impacting with our skulls in the first place. A new study is beginning to measure this suspension system and its effectiveness at different points in a person's life. Read more about this undertaking
here
.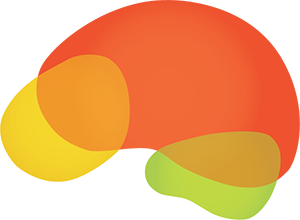 The National Post - Science Proves Program Helps Cognitive Function
Dementia is a global health crisis that needs to be tackled. With at least half a million Canadians suffering from dementia, and that total expected to jump by 66 percent in 14 years, scientists are looking for new ways to treat the condition. Click
here
for the news on dementia and
here
for the full coverage on Neurological Conditions..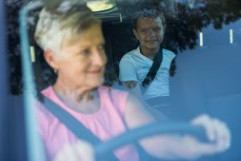 Your Brain Holds the Key to Safer Driving!
Your brain is one of the most important pieces of safety equipment when you get behind the wheel of a car. As we age, our reaction times slow down and our field of vision decreases. This means our safety on the road is also reduced. By spending only 10 hours doing the engaging driving cognitive training program you can save your life and the lives of others on the road! Learn more, find out your
CRASH RISK
now and
try an exercise
.
ATTENTION Ottawa, Canada
The Healthy Brain and Body Show
We are participating in the Healthy Brain and Body Show on Saturday April 22 and Sunday April 23, 2017 at the EY Centre. The Show organizers are bringing together the best of health and wellness sectors and it's free to attend. It is also in support of H.E.L.P, helping the military and first responders affected by PTSD.
Check it out
, we look forward to seeing you there.
Brain Fitness and Driving Cognitive Training Classes
For Spring 2017 class schedules, click
here
.
Heron Seniors Centre Walking Clubs.
Physical activity is one of the main pillars of a healthy brain and body. Join the Heron Senior Centre's regular, Nordic and Urban pole walkers to boost your health. Call 247-4808x2 for information.
Greenboro Community Centre Thursday Social Drop-in
The Greenboro Thursday drop-in program offers a wide variety of activities from shuffleboard, ping pong, cards and board games to arts and crafts and beyond. Click
here
for more information.
Blogs and More Interesting Articles
Brain's navigation more complex than previously thought
How a protein called 'NFL' could help the NFL with brain injuries
Your Breath Is Your Brain's Remote Control, New Study Says
NIH researchers trace origin of blood-brain barrier 'sentry cells'
Researchers identify new brain pathway that controls hand movements
Scientists identify parts of brain involved in dreaming
How Plasticity-based Brain Training Works
10 Brain Exercises for Seniors
Description of BrainHQ Exercises
BrainHQ Exercise Tutorials
BrainHQ New User? Try the Daily Spark
BrainHQ in English: www.dynamicbrain.brainhq.com
BrainHQ in French: www.dynamicbrain-fr.brainhq.com