Author: DynamicBrain Inc.

Publication: Monthly Newsletter

Published Date: December 20, 2012

I would like to thank you for your support in the past year, particularly during the launch of BrainHQ. A donation will be given toward the building of a Brain Gym at a Seniors Centre in Ottawa.
We have just released the first set of Intelligence exercises and are offering one of them, Juggle Factor, for free for one week. I would love for you to try it and let me know what you think. This exercise will challenge your brain to remember, manipulate, and compare information - a skill that is a requirement for all types of intelligence.
My best wishes to you and yours for a happy and safe holiday season! In 2013, remember to take your brain health as seriously as the health of your body, and let us know how we can help!

Kind Regards,
Frieda Fanni
DynamicBrain Inc.
President

Artificial Brain 'Spaun' Passes IQ Tests
Researchers at the University of Waterloo, Canada, have built the world's most sophisticated artificial brain that passes IQ tests!
Read more.
Cat Parasite Gets Into Human Brain
A study led by researchers in Sweden demonstrates how Toxoplasma, a common 'cat parasite' enters human brain and influences human behavior.
Learn more.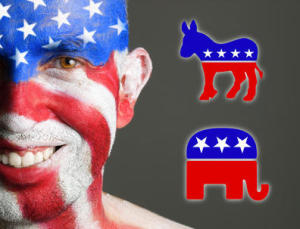 Your Brain on Politics
Neuroscience reveals brain differences between republicans and democrats. Your brain's wiring may be responsible for how you vote on candidates and issues.
Find out why.
Women with Sleep Apnea and Brain Damage
Women who have sleep apnea experience more damage to their brain cells as a result of the condition than men with obstructive sleep apnea, according to a new study from the University of California, Los Angeles.
Read more.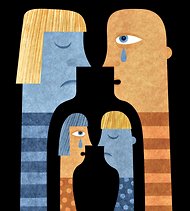 How Children Develop Empathy
Experimental studies have already shown that the same brain region that is activated when people win money for themselves is active when they give to charity - that is, that there is a kind of neurologic "reward" built into the motivational system of the brain.
Read here.
Blood Pressure Treatment Tries Fooling Brain
"It's a beautiful system because, at the end of the day, we do not decide how to lower blood pressure; we let the brain decide." Nadim Yared, CVRx President and CEO.
Read here.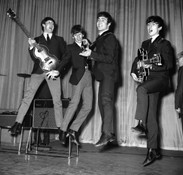 The Beatles' Surprising Contribution To Brain Science
When we listen to a new musical phrase, it is the brain's motor system - not areas involved in hearing - that helps us remember what we've heard.
Find out why.
Book of the Month
Mind Over Mind: The Surprising Power of Expectations (2012), by Chris Berdik
How much do our expectations shape our experience? According to Chris Berdik, the way our brains obsessively focus on unknown future outcomes can have huge effects on reality and perception, and it can work for you or against you. Berdik delves into neuroscience, history, anecdote, and psychology to seek answers to how and why expectations affect us - and how we can harness their power to improve our lives.
SUBSCRIBE
if you have received this newsletter indirectly.