Author: DynamicBrain Inc.

Publication: Monthly Newsletter

Published Date: April 30, 2013

Our Brain Injury Awareness Brain-a-thon reached its targeted goal! If you were among the participants, you have not only helped your own brain, but also contributed to our donation of BrainHQ subscriptions to Canadian soldiers with brain injuries - thank you!
As promised, we will donate 80 annual subscriptions to our veterans through the Brain Injury Association of Canada (BIAC), Brain Injury Association of the Ottawa Valley (BIAOV), Victoria Brain Injury Society (VBIS) and a few other organizations.
Happy training! If you have any questions, please don't hesitate to ask us.

Kind Regards,
Frieda Fanni
DynamicBrain Inc.
President

Musicians' Brain when Performing Together
What is happening inside their brains? Their neurological activity goes into a kind of synchronization mode - almost as though they were connected by a wireless network!
Watch here.
Brain's Response to a Targeted Search
When we're looking for something specific, like a lost pet or a contact lens on the floor, the brain redirects various visual and non-visual regions to help.
Read more.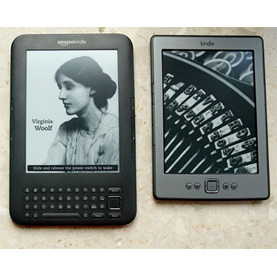 The Science of Paper versus Screens
E-readers and tablets are becoming more popular as such technologies improve, but research suggests that reading on paper still boasts unique advantages.
Read more.
Chemotherapy and Cognitive Deficits (Chemobrain)
A new study suggests 'chemo brain' may involve neurophysiological change.
Learn more.
Our published study indicates effectiveness of brain training for chemobrain.
Check out here.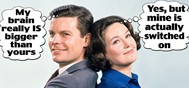 A Man's Brain Wired Differently than Woman's?
'A woman's brain is never at rest, unlike the male brain - a woman is always on alert,' a leading neuropsychologist claims.
Learn more.
Mysterious Brain Circuitry Becomes Viewable
With the ultimate goal of understanding the connection between brain cells, behavior and disease, neuroscientists have developed a host of new techniques to map neural circuits.
Watch here.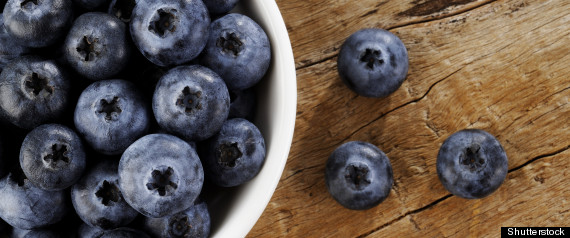 Brain Superfoods
Berries could play an important role in clearing the accumulation of toxic proteins in the brain, according to a new study in mice. The findings could be especially meaningful if they also apply to humans, since diseases like Parkinson's and Alzheimer's disease involve accumulation of toxic proteins.
Learn more.
Book of the Month
, Recommended by Dr. Michael Merzenich
The Autistic Brain: Thinking Across the Spectrum (2013)
Temple Grandin and Richard Panek
The remarkable Temple Grandin-college professor, bestselling author, and well-known autistic adult-has written a new book detailing the latest in autism research. With co-author Richard Panek, she discusses recent breakthroughs in autism research and weaves it into her personal experiences living with autism. This is a phenomenally interesting book for anyone interested in learning more about autism, its symptoms and hallmarks, and its possible causes and treatments.
SUBSCRIBE
if you have received this newsletter indirectly.