DynamicBrain is proud to be associated with partner firms and organizations that embrace our mission to enhance the performance and the empowerment of the human brain. Our scientifically validated programs create measurable results with real-world benefits. It is this clear focus that distinguishes us as exceptionally valued and trusted business partners.
We are passionate about health and new forms of cognitive training with a set focus on educating the public on brain training and the vital importance of improving brain fitness as part of a balanced, healthy lifestyle. This passion is driven by our belief in continuous learning, which is the key motivating force underlying the science of neuroplasticity. Our culture thrives on challenge and the hope of making a truly meaningful and positive difference in the experience of our everyday lives.
Backed by the innovative research of Posit Science and a global team of over 100 world-class scientists, DynamicBrain is able to provide clinically proven brain training programs to Canadians of all ages and French-speaking people around the globe.
The range of strategic partners and affiliates that may benefit from BrainHQ's scientifically-proven brain training programs is quite broad and diverse as the applications for improved cognitive skills are virtually unlimited.
Key sectors include:
academic facilities
auditory clinics
memory clinics
business and life coaches
corporate entities
driving schools
driver rehabilitation programs
insurance groups
optometric clinics
physiotherapy clinics
professionals
rehabilitation centres
retirement homes
DynamicBrain makes it easy to partner with us and bring clinically validated brain training to your customers. Please contact us at: partners@dynamicbrain.ca to learn more.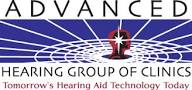 DynamicBrain is proud to partner with the Advanced Hearing Group of Clinics. The clinically-proven, cognitive training system from Posit Science was selected by the Advanced Hearing Group of Clinics, due to its broad array of cognitive benefits. More specifically, the impressive landmark study conducted by the Mayo Clinic, which exclusively tested the auditory system in the IMPACT Study, was a key determinant in selecting DynamicBrain as their cognitive training partner. Here are the key metrics from those studies:
Improvement in memory function by 10 plus years
Auditory system improvements by 131%
Improvements in the visual system by 300%
Peripheral vision improvement by 200%
Car accident reduction rate by 50%
Clients of The Advanced Group of Hearing Clinics will soon benefit from a dedicated, onsite brain training room at their main location: 1657 Carling Avenue, Ottawa, Ontario.


"We're truly excited to offer the clinically-proven, BrainHQ technology to our valued clients!"
Rodney Taylor, Doctor of Audiology


Daniel Gallucci is the founder of Dg2, an integrative therapy company with a unique neurologically based approach to rehabilitation and performance. In the words of Daniel Gallucci, "technology has expanded the healthcare sector's ability to collect data, identify and diagnose disease, yet the application of effective clinical strategies has remained largely inadequate."
Dg2 is revolutionizing techniques used to treat, cure, and even prevent neurological disorders. The company's founder states: "the brain has been remarkably slow in giving up its secrets. We are here to unlock those secrets and guide you on a path of personalized brain health and performance."
DynamicBrain is thrilled to partner with Dg2 in providing the suite of BrainHQ cognitive training programs to Dg2 clients and to support them in fulfilling their mission to provide clinically proven brain training rehabilitative therapy to their valued clients.
"We have been exclusively working with DynamicBrain to offer evidence-based BrainHQ cognitive training program to our patients and clients. Whether it's recovering from a concussion or combatting the 'typical' memory loss related signs aging, DynamicBrain is always there to help us address our individual patients' needs."
Daniel Gallucci, Researcher, Functional Neurologist, Osteopath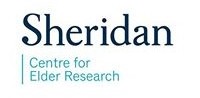 The Sheridan Centre for Elder Research is a unique environment for the conduct of applied research into areas of practical concern and of immediate relevance to older adults and their families. DynamicBrain is proud to be a partner in the Centre's 5-year, federally-funded initiative titled "Aging in Place: Optimizing Health Outcomes through Technology, Design and Social Innovation."
As part of their diverse research projects, The Sheridan Centre for Elder Research has presented the science of our clinically-proven BrainHQ cognitive training programs to Public Libraries, Recreation Centres, Cognitive Driving Training Centres, Retirement Homes, Cancer Centres and many more. By presenting research results at conferences and public forums such as The Canadian Association on Gerontology Conference, Baycrest's Neuroscience Conference and local outreach opportunities (including the "Neuroplasticity Across the Lifespan" public lecture and demonstration), Sheridan has shared our passion and mission for helping Canadian seniors age with dignity and grace.


"We are proud to partner with DynamicBrain to raise awareness and access to BrainHQ for older Canadians, encouraging them to take control of their cognitive health in a fun, engaging and scientifically robust way."
Lia E. Tsotsos, Ph.D.