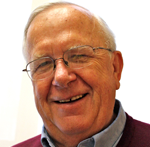 Michael Merzenich, PhD, Co-Founder and Chief Scientific Officer
for nearly five decades, Dr. Merzenich has been a leading pioneer of plasticity research, and now works closely with the team of staff scientists to create and test the proven brain training exercises found at BrainHQ. He is also the author of a recent book,Soft-Wired: How the New Science of Brain Plasticity Can Change your Life. Full Bio.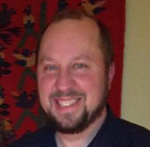 Henry Mahncke, PhD, CEO
Dr. Mahncke, Posit Science's CEO, has worked at the company since its inception. He first came on as VP of Research & Outcomes, where he led the efforts to design, test, and refine online exercises that effectively address cognitive issues related to healthy aging as well as a broad range of other conditions. Mahncke has previously served as a science and technology consultant to the British government and managed R&D for McKinsey.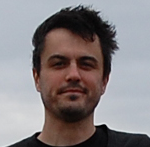 Travis Wade, PhD, CTO
Dr. Wade is Chief Technology Officer at Posit Science. His research interests involve the acoustics of speech, computational modeling of phonetic competence and improving perceptual learning of speech sounds but he currently spends most of his time looking after technical infrastructure for Posit's applications.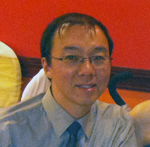 Sam Chan, PhD
Dr. Chan is a research scientist and software developer at Posit Science. His interest is in the development of computer-based training exercises to improve cognitive decline in normal aging and executive functions in people with schizophrenia.
Current studies/grants:
Brain Plasticity-Based Adaptive Cognitive Remediation

Melanie Cheung, PhD
Dr. Cheung is a visiting scientist from University of Auckland and University of Waikato, both in New Zealand. Her research integrates experimental neurobiology, bioethics and indigenous knowledge to help people with neurodegenerative diseases. Her current area of research is the development of therapeutic interventions for Huntington's disease.
Current studies/grants:
Development of cognitive exercises that augment neuroplasticity in the brains of people with Huntington's disease, Fulbright New Zealand Scholar Award from Fulbright New Zealand
People-centred Huntington's disease research. Eru Pomare Postdoctoral Fellowship and Grant, Health Research Council of New Zealand

Peter Delahunt, PhD
Dr. Delahunt is currently the Director of Research and Development at Posit Science where he helps develop and evaluate computer-based training exercises designed to improve brain function. His research focuses on the effects of aging on visual perception, investigating cognitive training options for driving safety in mature and novice drivers, and reversing declines in visual performance using computer-based training in normal aging and clinical populations.
Current studies/grants:
AAA Foundation: The Neurological Bases of Crash Risk in Teen Driving, 2012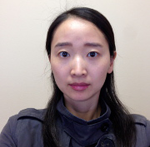 Hyunkyu Lee, PhD
Dr. Lee's research interests include understanding individual differences in learning and factors that modulate brain plasticity across the lifespan. She studies cognitive training and transfer of training and is currently investigating video games as a means to improve perceptual and cognitive abilities in older adult.
Current studies/grants:
Brain plasticity-based adaptive cognitive remediation to delay or reverse age-related cognitive decline

Jyoti Mishra, PhD
Dr. Mishra's areas of research interest are cognitive remediation of attention impairments in diverse populations across the lifespan, including normal aging, children and adults with ADHD, and children who have suffered early life neglect. She is also an assistant professor of Neurology at the University of California, San Francisco.
Current studies/grants:
Online Neuroplasticity-based Training for the Remediation of ADHD in Children
Remediation of Cognition in Kids to Overcome Neglect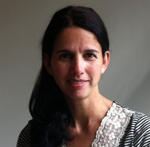 Mor Nahum, PhD
Dr. Nahum is a senior scientist at Posit Science and a post-doctoral fellow at UC Berkeley's Levi Lab. Her current research at Posit Science focuses on the development and validation of novel web-based interventions to ameliorate social cognition deficits that are core to various clinical indications, such as schizophrenia and autistic spectrum disorders. Her research at the Levi Lab focuses on the beneficial effects of action video games on visual perception and whether they can be harnessed to improve stereo vision in individuals with amblyopia (lazy eye.)
Current studies/grants:
Assessing the Cognitive Deficits Associate with 16p11.2 Deletion Syndrome, Simons Foundation
Entertainment Software and Neurotherapeutics (ESCoNS) Conferences, NIA/NINDS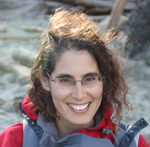 Alit Stark-Inbar, PhD
Dr. Stark-Inbar studies motor learning in healthy adults, motor rehabilitation in various clinical populations (e.g. individuals with Parkinson's Disease, stroke, cerebellar ataxia and more). She trains both healthy people and people with motor deficits to improve their motor function and learning. Alit also works with Dr. Rich Ivry at UC Berkeley's Cognition and Action Lab, where she studies individual differences in motor learning, long-term motor learning, and the effect of noise on motor learning.
Current studies/grants:
Assessment and resilience of cognitive and motor deficits in Parkinson's Disease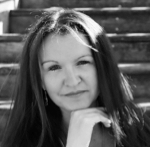 Cate Stasio, Vice President, Clinical, Regulatory & Quality Affairs, Group Provider Relations
Cate's experience and interest is in working with senior leadership teams, providers, healthcare organizations, and governmental and/or regulatory agencies to strategically plan the lifecycle of innovative products that improve outcomes and reduce cost to the healthcare system.
Current studies/grants:
e-CAeSAR Study: Plasticity-Based Adaptive Cognitive Remediation for Schizophrenia (NIH)
BRAVE Trial: Plasticity Based Adaptive Cognitive Remediation for OIF/OEF Veterans with mild Traumatic Brain Injury (DoD)
HAND Trial: Plasticity-based Adaptive Cognitive Remediation program for the treatment of HIV associated neurocognitive dysfunction (NIH)
RESPONSE Trial: REmediation of SPatial NEglect Trial , the largest randomized controlled trial of a cognitive treatment for spatial neglect ever conducted (NINDS)

Thomas M. Van Vleet, PhD
Dr. Van Vleet is interested in the mechanisms of attention related to the regulation of alertness or 'state of focused engagement' and how this process can be optimized to improve cognition in healthy aging and remediated in neurologically and psychiatrically challenged clinical populations. He is also a Research Neuropsychologist in the VA Northern California Health System where he investigates the behavioral and neural bases of cognitive training-related improvements in veterans with post-traumatic stress disorder and/or traumatic brain injury.
Current studies/grants:
RESPONSE Trial: REmediation of SPatial NEglect Trial , the largest randomized controlled trial of a cognitive treatment for spatial neglect ever conducted
Tonic and phasic alertness training for age-related cognitive decline
Plasticity-based Adaptive Cognitive Remediation program (PACR) for the treatment of HIV associated neurocognitive dysfunction (HAND).