10 Brain Exercises for Seniors: Exercise #9 Face Facts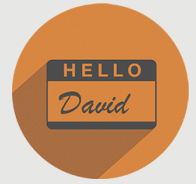 As we age it is very important for us to build and nurture positive relationships with others. Meeting new people and staying connected is the key to avoiding the issues associated with social isolation. However, meeting new people is always a bit uncomfortable. There is a reason that there are countless courses available to help professionals with their networking skills. Perhaps you built your career in this manner and are now finding it more difficult to rely on the old networking tricks to remember the people you meet. It is often simply expected of us to remember the names, faces, and other details of the people we meet, if not by others then by ourselves.
When we meet a new person our brain is processing a lot of sensory information from competing sources. Our eyes see their face while our ears listen to what they are saying, and our brain is furiously accepting, sorting and recording all of this input. Add to that, the numerous distractions that are likely surrounding the two of you and your brain can become overwhelmed when trying to accurately record everything at once. When the systems that record and store this information slow down, we decrease the amount of information we can later recall, or at the very least it simply gets recorded incorrectly. We might be able to remember their face but can't remember their name, where you met them but you think they work in human resources when they don't.
Our Face Facts exercise has been scientifically tailored to challenge your ability to keep track of all the information associated with meeting someone for the first time. You will be shown a few different faces, names and some facts to remember about each person. As you progress you will be introduced to more people and asked to connect facts and names that become more similar. By exercising how our brain connects information to the faces it sees, you can improve your ability to better remember the people you meet in day-to-day life and to feel more connected to your community and social groups.
Free Brain Training Exercises
If you are interested in trying this exercise and other BrainHQ exercises for free, visit https://dynamicbrain.brainhq.com and create a free account to exercise a few minutes a day – it's not enough, but definitely better than no exercise at all.
Don't forget to bookmark the link!
Related Pages:
How Vision Works
Be Social for Better Brain Fitness
Description of Face Facts Exercise
https://dynamicbrain.brainhq.com
https://dynamicbrain-fr.brainhq.com
DynamicBrain Inc. is the Canadian Partner of Posit Science Corporation providing brain fitness program, BrainHQ in English and French.