Return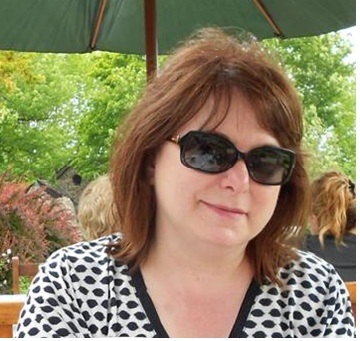 Louise Tremblay
I've always been curious about brain training programs. There are so many out there. I was looking for a program that was researched and scientifically proven. It was a no-brainer decision to go with Posit Science programs. And since the program was designed and developed under Dr. Michael Merzenich, I knew my time and money was going to be well invested.
Aside from the fact that the program is scientifically designed and that the benefits are clinically proven, I had my own motivation. I'm 55 years young and aspire to live a long and healthy life.
At first, like most of us, I wondered where I'd find the time to commit to this. With a demanding job, a busy life, a sick father who requires a lot of care, a son I love to spend time with, and many other priorities to deal with, how could I possibly find the time? In reality, this will always be the case, therefore not an excuse. In the end, it's my brain we're talking about – the most important organ of my body. And for that reason alone, I decided to make the time. So I teamed-up with a buddy at the office and we decided to start the program at the same time. It was the perfect way to do it. We kept each other motivated throughout and shared our experiences along the way.
Now that I've completed the program, I couldn't be happier with my accomplishment. And I am proud to brag about it. Like most testimonials I've read on the program's benefits, I too can now say I have sharper focus, faster thinking, and enhanced memory. My self-confidence and self-esteem have improved too, along with many other things. But it was the unexpected benefits that surprised me the most, like how I have changed the way I look at things. It's hard to explain but it feels like my brain has discovered new paths for processing images and information, and for diffusing my thoughts. I've always been good at analyzing and interpreting complex situations, but often found that stress got in the way and clouded my perspective. Now, I find I am able to remain focused and stay calm just by changing the way I look at things. I've also gained a greater appreciation of the 'cause and effect' concept, especially with my brain in the driver's seat.
Above all my main motivation was – still is – to keep my neurons acutely active, slow the aging of my brain, and keep it fit for as long as I shall live.
Completing the program was the best decision I've made in a long time. My certificates will definitely hang proudly on my office walls.
I did it – I trained my brain!