We're often asked, "what is that BrainHQ can do for me?" We want to share with you that regardless of your age or health condition, your brain needs exercising too - just like the rest of your body!
BrainHQ helps people in different ways. Be it a younger adult, who uses BrainHQ to excel at their performance for school or work, or simply wants to stay mentally sharp and keep brain aging at bay. While for older adults, it could be specifically geared towards reclaiming the reduced cognitive functions they may have experienced as part of the normal aging process.
And yet for many others, regardless of age, it could be to help with specific health conditions such as brain injuries. These could be the result of a concussion, an accident or stroke, foggy brain as a result of cancer chemotherapies or due to the consumption of medication causing chemo brain. Other types of conditions, which see measurable benefits from brain training, include vision impairments, such as reduced peripheral vision or slow driving reflexes to name just a few.
Please review the resources below to learn more.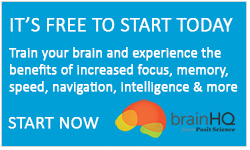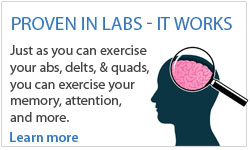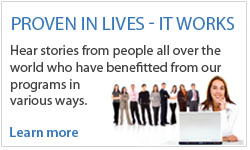 Learn More Below